The English Comedy Night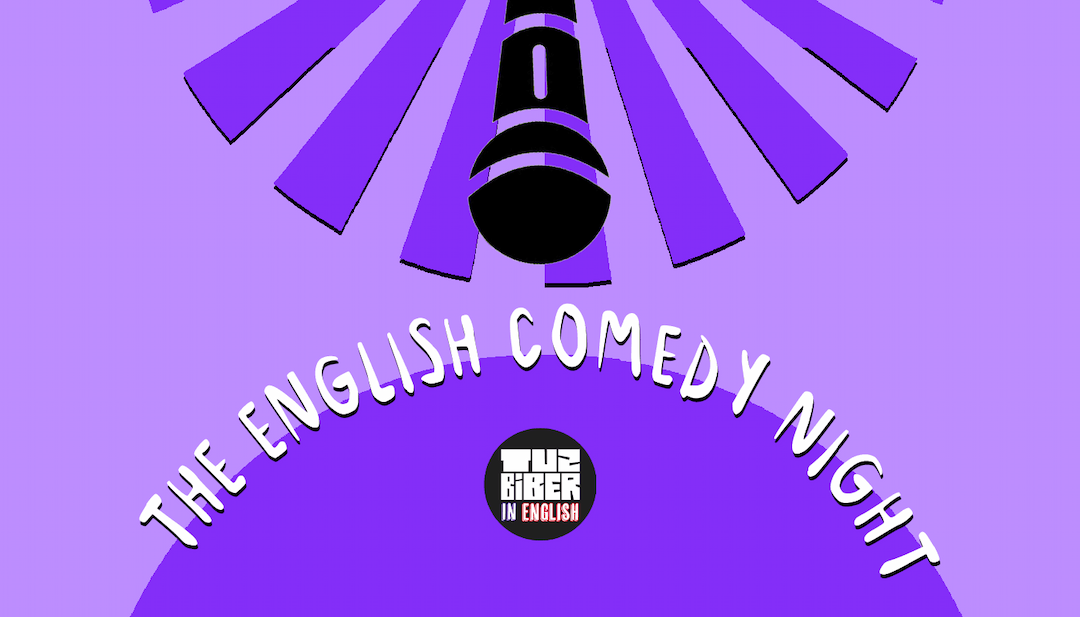 TuzBiber is proud to present some of the most hilarious local and global talents to your liking. Come join us on the best English night out on the 14th of December at 9 PM at Aylak Bar Kadikoy!
MC: Murat Gençoğlu
Hassan OJ
Orhun Timur
Ege Oztokat
Ayşegul Frame
Murat Gencoglu is a global comedian. After living in the UK for 5 years he is now fluent in humour in both Turkish and English comedy. His dark but cute jokes will give you laughtery overload.
Hassan OJ is a young multilingual comedian from Pakistan who studies and works in Istanbul, He's been here for two years but already has a lot to say. He will either become a Computer engineer or a Comedian and you get to decide.
Orhun Timur is a Turkish comedian who's been performing in Los Angeles, various west coast cities, NYC and Boston for the last 7 years. He grew up in Kadıköy and recently became American. So naturally, he returned to Istanbul. He tells deeply personal stories, loves riffing and crowd work and thinks a comedian's act should mold with the audience moment to moment. He loves laughter but prefers strong reactions to tepid laughs…
Ege Oztokat is a stand-up, improviser, and writer. She trained long-form improv and she performs with her improv troupe. She hosts two Turkish podcasts. She can't sing but insists on doing so.
Aysegul Frame is an Oxford graduate comedian. She lived on 4 different continents and met people and animals from over 150 different nations, however now she is back to her only home Turkey, İstanbul.
The show will be hosted at Aylak Bar Kadıköy. This event is entirely in English and for adults only – 18+. TuzBiber's rights are reserved to do last minute changes on the lineup of the shows. The last call for attending the show is 30 minutes after the show start or your tickets will be cancelled. The tickets are non-refundable.
Tickets may be available at the door depending on the capacity (cash only)
MEKAN
Aylak Bar Kadıköy
Caferağa, Tellalzade Sk. No:13, 34710 Kadıköy/İstanbul