The English Comedy Night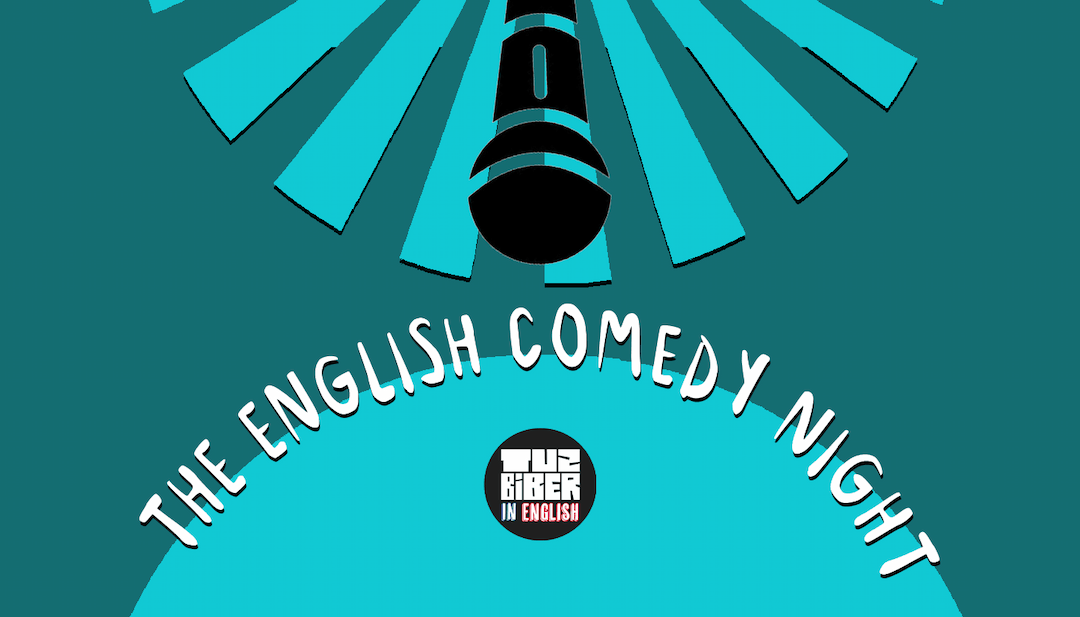 TuzBiber is proud to present some of the most hilarious local and global talents to your liking. Come join us on the best English night out on the 30th of November at 9 PM at Aylak Bar Kadikoy!
MC: Orhun Timur
Dan Spinks
Jan Scott Forman
Che Che
Emine Yıldırım
Orhun Timur is a Turkish comedian who's been performing in Los Angeles, various west coast cities, NYC and Boston for the last 7 years. He grew up in Kadıköy and recently became American. So naturally, he returned to Istanbul. He tells deeply personal stories, loves riffing and crowd work and thinks a comedian's act should mold with the audience moment to moment. He loves laughter but prefers strong reactions to tepid laughs…
Dan Spinks started doing stand up in the UK. After arriving in Turkey in 2017, Dan started doing English open mics and now gigs regularly in Istanbul. Expect a unique blend of wordplay (including bilingual puns), some observations and perhaps some confusion, but (almost) guaranteed laughs.
Jan Scott Forman came here from America on a Mavi Tour more than 20 years ago, liked what he saw, STAYED and has been sharing his uniquely hilarious perspective on being a Yabanci in modern Türkiye in English AND in Turkish...,well, in his Turkish!
CheChe is a multi-culti comedian from Istanbul. He'd performed at many countries by physical comedy and music. Now appears in stand up in english with different accents and personas.
Emine Yıldırım likes to think of herself as a wretched bitch but she's really just a softie inside.
She makes and writes movies and TV shows for a living but has recently found at that she loves to perform comedy.
Growing up as third-culture kid she releases her demons via performing in English.
The show will be hosted at Aylak Bar Kadıköy. This event is entirely in English and for adults only – 18+. TuzBiber's rights are reserved to do last minute changes on the lineup of the shows. The last call for attending the show is 30 minutes after the show start or your tickets will be cancelled. The tickets are non-refundable.
Tickets may be available at the door depending on the capacity (cash only)
MEKAN
Aylak Bar Kadıköy
Caferağa, Tellalzade Sk. No:13, 34710 Kadıköy/İstanbul