Headliner English Comedy Night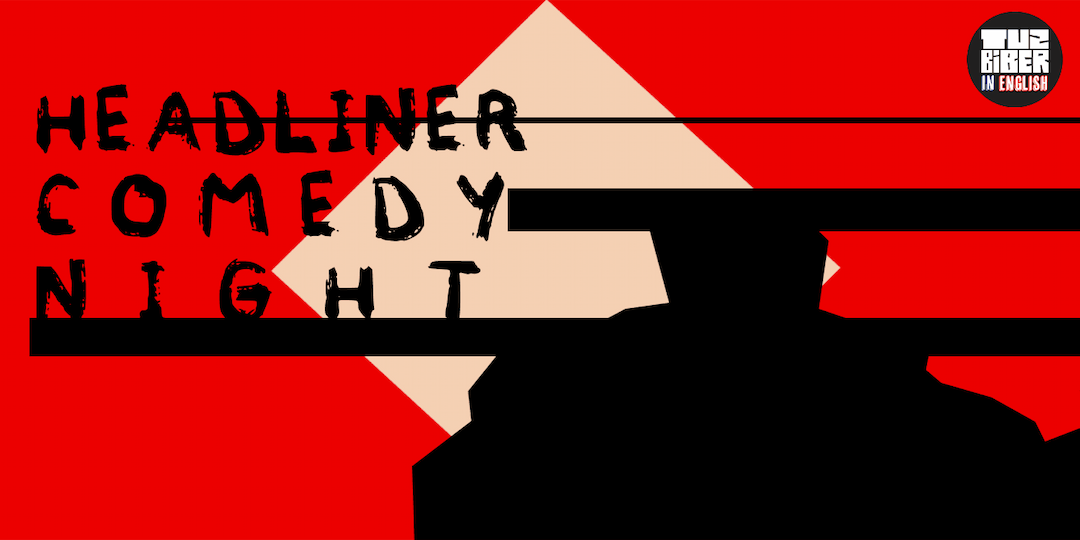 🎭STAND-UP COMEDY IN ENGLISH 🎭
TuzBiber is up with a line-up&solo crossbreed show. At this show first, very experienced and funny opening comedians
Saman Tinati
Rom Furcifer
will perform 15 minutes each to warm you up and get you ready to enjoy the main comedian of the night:
Asli Akbay will take the stage by storm with their killer 45 minute set!
They've been cooking their jokes for 2 years to delight you with a chef's kiss comedy night.
Come listen this rising star Asli Akbay on the Headliner Comedy Night is at Art Stage Collective on 10th of November at 8PM.
Aslı Akbay is a comedian from London who lives in Istanbul and performs in Turkey in Turkish and in English. She has performed on many acknowledged comedy clubs in UK and USA. She has taken several shows to the Edinburgh Festival Fringe, the largest arts festival in the world. Aslı's stand-up has been described as delightful, wacky and outrageous.
Rom Furcifer is an Iranian comic who has been doing comedy for more than 4 years in Budapest. He just moved to Turkey for while and brought his insane, absurdist, and manic flavour of comedy as a souvenir. He might have an uptight persona on stage, but he has nothing but love for everyone disregarding their differences.
Zoltan (real name) is not your typical American, since he knows that other countries exist and McDonald's is not a food group. He's brand new to Istanbul and excited to share his comedy with people of this beautiful city.
The show will be hosted at Art Stage Collective. This event is entirely in English and for adults only – 18+.
The last call for attending the show is 30 minutes after the show start or your tickets will be cancelled. All lineups are subject to last-minute changes. The tickets are non-refundable.
Tickets may be available at the door depending on the capacity (cash only).
MEKAN
Art Stage Collective
Cihangir, Kazancı Ykş., 34310 Beyoğlu/İstanbul